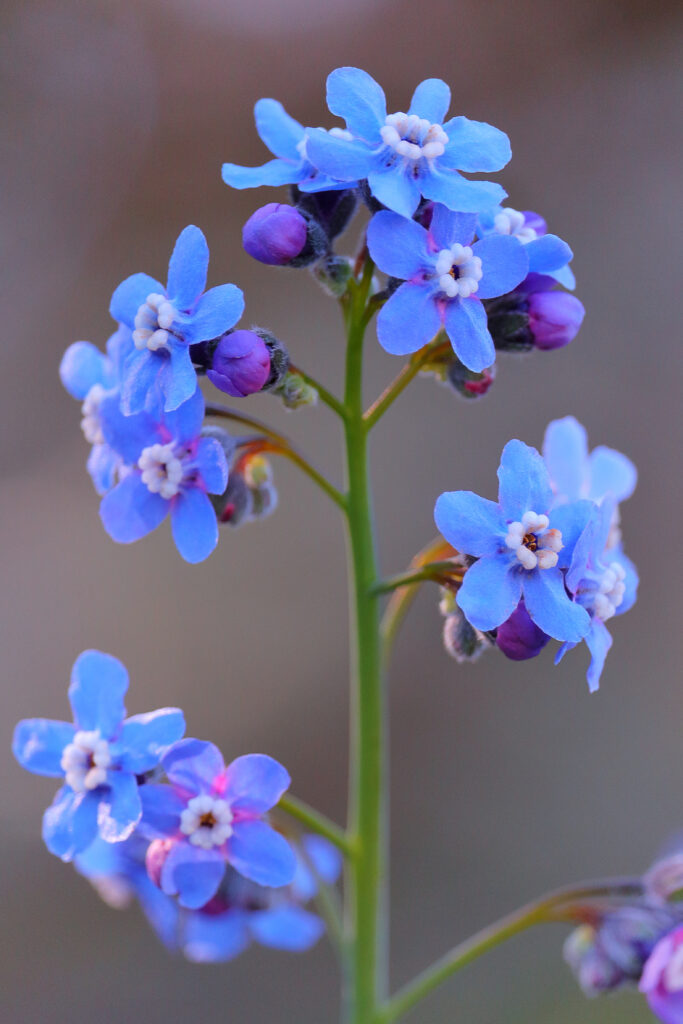 SCCLVC endorses:
Local candidates that demonstrate leadership and knowledge about complex environmental issues.
Ballot measures that will benefit our community and support the needs of our local environment.
Candidates seeking an endorsement from SCCLCV must participate in a group panel interview. Once all interviews are complete, the Endorsement Committee will deliberate and candidates will be informed within 24 hours of the Board's decision. Please contact us for further information.
SCCLCV only endorses local candidates. To seek state-level endorsements, go to clcv.org. To seek federal-level endorsements, go to lcv.org.
November 2022 Election
City of Cupertino, J.R. Fruen – Win
City of Cupertino, Sheila Mohan – Win
City of Gilroy, Jan Bernstein Chargin- Lost
City of Gilroy, Joseph Robinson- Lost
City of Gilroy, Carol Marques- Win
City of Los Altos, Neysa Fligor- Win
City of Los Altos, Pete Dailey- Win
City of Los Gatos, Rob Rennie- Win
City of Milpitas, Mayor, Anthony Phan– Lost
City of Milpitas, Hon Lien- Win
City of Milpitas, Michael Tsais- WIn
City of Morgan Hill, Mayor, Larry Carr- Lost
City of Morgan Hill, District B, Yvonne Martinez BelTran- Win
City of Mt. View, Ellen Kamei- Win
City of Mt. View, Lucas Ramirez- WIn
City of Palo Alto, Vicki Veenker- Win
City of Palo Alto, Lisa Forssell- Lost
City of Palo Alto, Julie Lythcott-Haims
City of Santa Clara, Mayor, Lisa Gillmor- Win
City of Santa Clara, District 2, Raj Chahal- Win
City of Santa Clara, District 3, Karen Hardy- Win
City of San Jose, Mayor, Cindy Chavez
City of San Jose, District 3, : Omar Torres– Win
City of San Jose, District 5, Peter Ortiz– Win
City of San Jose, District 7, Maya Esparza– Lost
City of Sunnyvale, District 1, Linda Sell (Appointed)
City of Sunnyvale, District 3, Murali Srinivasan
City of Sunnyvale, District 5, Richard Mehlinger- Win
County of Santa Clara, District 1, Sylvia Arenas- Win
Santa Clara Valley Water District 7, Gary Kremen- Lost
Santa Clara Valley Water District 7, Rebecca Eisenberg- Win
Any online ad linked to this page is paid for by Santa Clara County League of Conservation Voters FPPC# 951348 and is not authorized by any candidate or candidate committee
Committee major funding from Urban Catalyst
June 2022 Election
November 2020 Election
City of Campbell, District 1, Susan Landry (Win)
City of Campbell, District 2 Sergio Lopez (Win)
City of Cupertino, J.R. Fruen (Lost)
City of Cupertino, Hung Wei (Win)
City of Milpitas, Anthony Phan (Win)
City of Milpitas, Tiffany Vuong (Lost)
City of Morgan Hill, District C, Rene Spring (Win)
City of Mt. View, Margaret Abe-Koga (Win)
City of Mt. View, Alex Nunez (Lost)
City of Mt. View, Lisa Matichak (Win)
City of Mt. View, Pat Showalter (Win)
City of Palo Alto, Pat Burt (Win)
City of Palo Alto, Steven Lee (Lost)
City of Palo Alto, Greg Tanaka (Win)
City of Palo Alto, Cari Templeton (Lost)
City of San Jose, District 4, David Cohen (Win)
City of San Jose, District 6, Dev Davis (Win)
City of Santa Clara, District 1, Habir Bhatia (List) and Kathy Watanabe (Win)
City of Santa Clara, District 4, Teresa O'Neal (Lost)
City of Santa Clara, District 5, Suds Jain (Win)
City of Santa Clara, District 6, Anthony Becker (Win)
City of Sunnyvale, Mayor, Larry Kline (Win)
City of Sunnyvale Mayor, Nancy Smith (Lost)
City of Sunnyvale, District 2, Alysa Cisneros (Win)
City of Sunnyvale, District 4, Russ Melton (Win)
City of Sunnyvale, District 6, Omar Din (Win)
Town of Los Gatos, Heidi Owens (Lost)
Town of Los Gatos, Maria Ristow (Win)
County Supervisor, District 3, Otto Lee (Win)
Santa Clara Valley Open Space Authority, Distict 1, Alex Kennett (Win)
Santa Clara Valley Open Space Authority, District 4, Dorsey Moore (WIn)
Valley Water, Clean Safe Water, Measure S (Win)
Santa Clara Valley Open Space Authority, Measure T (Win)
Santa Clara County, Measure RR (Win)
March 2020 Election
November 2018 Election
Campbell Council, Paul Resnikoff (Won)
Cupertino Council, Savita Vaidyanathan (Lost)
Cupertino, Hung Wei (Lost)
Gilroy Council, Tom Fischer (Lost)
Los Altos, No on Measure C (Won)
Los Altos Council, Jean Mordo (Lost)
Los Altos Council, Neysa Fligor (Won)
Los Gatos Council, Rob Rennie (Won)
Los Gatos Counci, Marico Sayoc (Won)
Midpen. Open Space Authority- Pete Siemens (Won)
Midpen. Open Space Authority- Greg Scharff (Lost)
Milpitas Council, Marsha Grilli (Lost)
Morgan Hill Mayor, Rich Constantine (Won)
Morgan Hill Council, District B- Yvonne Martinez (Won)
Morgan Hill Council, District D- Julie Hutcheson Makrai (Lost)
Mountain View Council, Pat Showalter (Lost)
Mountain View Council, Lennie Siegel (Lost)
Mountain View Council, Lucas Ramirez (Won)
Palo Alto Council, Cory Wolback (Lost)
Palo Alto Council, Eric Filseth (Lost)
Santa Clara Mayor, Lisa Gillmor (Won)
San Jose Council, District 9- Kalen Gallagher (Lost)
Santa Clara County Supervisor, District 4- Susan Ellenberg (Won) and Don Rocha (Lost)
Santa Clara Valley Open Space Authority, Mike Potter (Won)
Sunnyvale Council, Seat 1- Gustav Larson (Won)
Sunnyvale Council, Seat 2- Glenn Hendricks (Won)
Sunnyvale Council, Seat 3- John Cordes (Lost)
June 2018 Election
November 2016 Election
Yes – Measure A (Won)
Yes – Measure B- Better Commutes, Better Roads (Won)
Campbell Council: Donald Young (Lost)
Cupertino Council: Rod Sinks (Won), David Fung (Lost)
Cupertino – NO on Cupertino Measure C (Lost)
Cupertino – YES on Cupertino Measure D (Revitalize Valco (Lost)
Gilroy Council: Daniel Harney (Lost), Fred Tovar (Won), Tom Fischer
Gilroy- YES on H (Won)
Los Altos Council: Jan Pepper (Won), Neysa Fligor, Steve Smiley (Lost)
Milpitas, Mayor: Carmen Montano (Lost)
Milpitas: Council: Gwan Alisatosa (Lost), Mark Tiernan (Lost)
Milpitas: Yes on I & J (Won)
Morgan Hill: Rene Spring (Won)
Mountain View Council: Lucas Ramirez (Lost), Thida Cornes ,(Lost) Chris Clark (Won), Margaret Abe-Koga (Won)
Palo Alto Council: Adrian Fine (Won), Don McDougall (Lost), Greg Tanaka (Won), Lis Kniss (Won)
Santa Clara Council: John McLemore (Lost), Patricia Mahan (Won), Suds Jain (Lost), Teresa O' Neill (Won)
Santa Clara Clerk: Rod Diridon, Jr. (Won)
Santa Clara- YES on R (Won)
Santa Clara Open Space Authority: Dorsey Moore (Won)
San Jose, District 2: Sergio Jimenez (Won)
San Jose, District 6: Helen Champman (Lost)
Sunnyvale Council: John Cordes (Lost), Russ Melton (Won), Nancy Smith (Won), Tara Martin-Milius (Lost)
Sunnyvale: No on Measure M- VOTE NO
August 2016 Sunnyvale Special Election
Sunnyvale, Seat 4: John Cordes (Lost)
June 2016 Primary Election
Yes on Parks: Measure A to renew the Park Charter Fund for Santa Clara County Parks (won)
Yes on AA: The San Francisco Bay Clean Water, Pollution Prevention and Habitat Restoration Measure (won)
San Jose District 2: Elias Portales (lost), Sergio Jimenez (won)
San Jose District 4: Manh Nguyen (lost)
San Jose District 6: Peter Allan (lost), Chris Roth (lost), Erik Fong (lost), Helen Chapman (won), Norm Kline (lost)
San Jose District 8: Josh Barousse (lost)
June 2015 Special Election
San Jose: Tim Orozco, District 4 (lost)
November 2014 Election
Yes on Measure Q for Santa Clara Valley Open Space: Santa Clara County Open Space Authority (won)
Campbell City Council: Paul Resnikoff (won) and Rich Waterman (lost)
Cupertino City Council: Barry Chang (won)
Gilroy City Council: Tom Fisher (lost), Paul Kloecker (lost), Peter Leroe-Munoz(won)
Los Altos City Council: Jean Mordo (won)
Los Gatos City Council: Steven Leonardis (won), Rob Rennie (won), Marico Sayoc (won)
Midpeninsula Regional Open Space District: Pete Siemens (won)
Milpitas, Mayoral: Jose Esteves(won)
Milpitas City Council: Rajeev Madnawat (lost), Marsha Grilli (won)
Morgan Hill City Council: Rich Constantine (won), Gordon Siebert (won)
Mountain View City Council: Pat Showalter (won), Lenny Siegel(won)
Palo Alto City Council: Karen Holman (won), Greg Scharff (won), Nancy Shepherd (lost), Cory Wolbach (won)
San Jose, Mayoral – Sam Liccardo (won)
San Jose, City Council – Paul Fong, District 1 (lost); Raul Peralez, District 3 (won)
Santa Clara, Mayoral: Jamie Matthews (won)
Santa Clara City Council: Mohammed Nadeem (lost), Dominic Caserta, Seat 5 (won)
Saratoga City Council: Emily Lo (won), Mary-Lynne Bernald (won)
Santa Clara Valley Water District: Brian Schmidt (lost)
June 2014 Election
Yes on Measure AA – Midpensula Regional Open Space District (won)
San Jose, Mayoral – Sam Liccardo (primary – won)
San Jose, City Council – Bob Levy (lost) and Paul Fong (won), District 1; Xavier Campos, District 5 (lost); Buu Thai, District 7 (lost); Don Rocha, District 9 (won)
2013 Election
Sunnyvale City Council – Gustav Larsson, Seat 1 (Won); Glen Hendricks, Seat 2 (Won); Jim Griffith Seat 3 (Won)
County of Santa Clara, Supervisor – Cindy Chavez, District 2 (Won)
November 2012 Election
Gilroy Mayor – Peter Arellano (lost); Don Gage (won);
Gilroy Council – Cat Tucker (won); Rebecca Armendariz (lost)
Los Altos City Council- Jan Pepper (won); Megan Saterlee (won)
Mountain View City Council – Chris Clark (won); Mike Kasperzak (won); John McAlister (won)
Palo Alto City Council – Marc Berman (won); Pat Burt (won); Liz Kniss (won); Greg Schmid (won)
San Jose City Council – Rose Herrera, District 8 (won); Robert Braunstein, District 10 (lost)
Santa Clara City Council – Mohammed Nadeem, Seat 3 (lost); Jerry Marsalli, Seat 4 (won); Teresa O'Neill, Seat 7 (won)
Santa Clara County Open Space Authority – Garnetta Annable, District 4 (lost)
Santa Clara Valley Water District – David Ginsborg, District 2 (lost)
Santa Clara Valley Water District – Safe, Clean Water parcel tax – Yes on B (won)
June 2012 Election
County Supervisor – Joe Simitian, District 5 (won)
San Jose City Council – Ash Kalra, District 2 (won); Kansen Chu, District 4 (won); Pierluigi Oliverio, District 6 (won); Rose Herrera, District 8 (runoff); Edesa Bitbadal, District 10 (lost)
November 2011 Election
Campbell City Council- Evan Low (won); Brian Brenner (lost)
Cupertino City Council- Rod Sinks (won)
Gilroy City Council – Art Barron (Lost), Peter Leroe-Munoz (won)
Sunnyvale City Council- Tara Martin-Milius (won)
November 2010 Election
Los Altos Hills Town Council- Joan Sherlock (lost); Gary Waldeck (won)
Milpitas, Mayoral – Jose Esteves (won)
Morgan Hill, Mayoral – Steve Tate (won)
Morgan Hill City Council – Richard Constantine (won)
Mountain View City Council – Margret Abe-Koga (won); Ronit Bryant (won)
San Jose City Council – Magdalena Carrasco, District 5 (lost); Madison Nguyen, District 7 (won); Don Rocha, District 9 (won)
Santa Clara, Mayoral – Jamie Matthews (won)
Santa Clara City Council- Pat Kolstad (won); Pat Mahan (won)
Santa Clara Valley Water District Board – Tom Kruse, District 1 (lost); Linda LeZotte, District 4 (won); Brian Schmidt, District 7 (won)
November 2009 Election
Cupertino City Council – Marty Miller (lost); Daniel Nguyen (lost); Mahesh Nihalani (lost)
Palo Alto City Council – Gail Price (won); Karen Holman (won)
Sunnyvale City Council- Chris Moylan (won); Jim Griffith (won)
June 2010 Election
County of Santa Clara, Supervisor – Teresa Alvarado, District 1 (lost)
San Jose, Mayoral – Chuck Reed (won)
San Jose City Council – District 3 – Sam Liccardo (won); Jim Cogan, District 9 (lost); Don Rocha, District 9(won)
March 2009 Election
City of Morgan Hill Measure A-YES! (won)
June and November 2008 Election
Campbell City Council- Jason Baker (won); Mike Kotowski(won)
Los Altos Hills Town Council – Jean Morodo (won); Ginger Summit (won); Rich Larsen (won)
Los Gatos Town Council- Michael Kane (lost); Barbara Spector (won)
Milpitas, Mayoral – Bob Livengood (won)
Mountain View City Council – Alicia Crank (lost); Mike Kasperzak (won); John Inks (won)
Morgan Hill Measure H- YES! (lost by 150 votes)
Morgan Hill City Council – Mark Grzan (won); Larry Carr (won)
Santa Clara City Council – Will Kennedy, Seat 3 (won); Jamie Matthews, Seat 6 (won); Jamie McLeod, Seat 7 (won)
Santa Clara County Open Space Authority – Alex Kennett, District 1 (won); Kalvin Gill, District 7 (won)
Santa Clara County Supervisor – Richard Hobbs, District 2 (lost); David Cortese, District 3 (won) San Jose City Council – Ash Kalra, Seat 2 (won); Rose Herrera, Seat 8 (won)
Santa Clara Valley Water District – Joe Judge, District 2 (won)
February 2008 Election
Santa Clara – Measure A (won), Measure B (won)
November 2007 Election
Cupertino City Council – Gilbert Wong (won) Gilroy City Council- Cat Tucker (won)
Los Altos City Council – Megan Satterlee (won); Randall Hull (lost)
Palo Alto City Council – Yiaway Yeh (won); Pat Burt (won); Sid Espinosa (won)
Sunnyvale City Council – Otto Lee (win), Dean Chu (loss)
March 2007 Special Election
San Jose City Council – Kansen Chu, District 4 (won); Steve Tedesco, District 6 (lost)
November 2006 Election
County of Santa Clara – Yes on Measure A (lost)
Los Altos Hills City Council – Breene Kerr (won); Dean Warshawsky (won)
Los Gatos Town Council- Joe Prizynski (won); Diane McNutt (won); Mike Wasserman (won)
Milpitas, Mayoral- Jose Esteves (won)
Milpitas City Council – Althea Polanski (won), Bill Ferguson (lost)
Morgan Hill, Mayoral – Steve Tate (won)
Morgan Hill City Council- Greg Sellers (won), Alex Kennett (lost)
Mountain View City Council – Ronit Bryant (won), Margaret Abe-Koga (won), Jac Siegel (won)
San Jose, Mayoral – Cindy Chavez (lost)
San Jose City Council – Sam Liccardo, District 3 (won)
Santa Clara City Council – Dominic Caserta, Seat 2 (won); Joe Kornder, Seat 5 (won)
Saratoga City Council – Jill Hunter (lost); Kathleen King (won)
Santa Clara Valley Water District – Rosemary Kamei, District 1 (won)
June 2006 Election
County of Santa Clara – Yes on Measure A (lost), Yes on Measure B (won)
County of Santa Clara, Supervisor – Linda LeZotte, District 4 (lost)
San Jose City Council – Sam Liccardo, District 3 (runoff)
Santa Clara County Open Space Authority – Jim Foran, District 2 (won); Virginia Holtz, District 5 (won); Craige Edgerton, District 7 (won)
Santa Clara Valley Water District – Rosemary Kamei, District 1 (runoff); Larry Wilson, District 4 (win)
November 2005 Election
Cupertino City Council – Dolly Sandoval (won); Marty Miller (lost); Patrick Kwok (won)
Gilroy City Council – Peter Arellano (won); Charles Morales (lost)
Los Altos City Council – Randall Hull (lost)
Palo Alto City Council – Peter Drekmeier; John Barton (won), Yoriko Kishimoto (won); Karen Holman (lost)
Sunnyvale City Council – John Howe, seat 3 (won); Chris Moylan, seat 2 (won); Darab Ghaffary (lost)
November 2004 Election
Los Altos Hills City Council – Colette Cranston (loss); Jean Mordo (won); Craig Jones (won)
Milpitas, Mayoral – Jim Lawson
Milpitas City Council – Bob Livengood (won)
Morgan Hill, Mayoral – Dennis Kennedy (won)
Morgan Hill City Council – Larry Carr (won) Mark Grzan (won)
Mountain View City Council – Nick Galiotto (won) Stephanie Schaaf (lost); Laura Macias(won)
San Jose City Council – Nancy Pyle – District 10 (won)
Santa Clara City Council – Kevin Moore, Seat 4 (won); Pat Kolstad, Seat 6 (won); Jamie MacLeod, Seat 7 (won)
Saratoga City Council – Ann Waltonsmith (won); Aileen Kao (won)
March 2004 Election
San Jose City Council – Nancy Pyle, District 10; Forrest Williams, District 2; Chuck Reed, District 4; Ken Yeager, District 6
Regional Measure 2 – support
San Benito County Measure G – support
November 2003 Election
Cupertino City Council – Richard Lowenthal (won)
Gilroy City Council- Peter Arellano (lost); Paul Correa; Bruce Morasca (lost)
Palo Alto City Council – La Doris Cordell (won); Judy Kleinberg (won) and Nancy Lytle (lost) Sunnyvale City Council – Dean Chu, Seat 4 (won); Tim Risch, Seat 7 (lost)
November 2002 Election
Los Altos Hills City Council – Breene Kerr (won); Dean Warshawski (won)
Los Gatos City Council – Paul Du Bois; Joe Pyrzinski (won); Mike Wasserman (won)
Milpitas City Council – Paul Hay; Althea Polanski (won)
Mountain View- Matt Neeley; Mike Kasperzak (won); Greg Perry (won); Nick Gallioto (two-year seat) (won)
Santa Clara City Council-: Dominique Caserta (won); Jamie Mathews (won)
Saratoga City Council- Kathleen King (won); Norman Kline (won) Nick Streit (won)